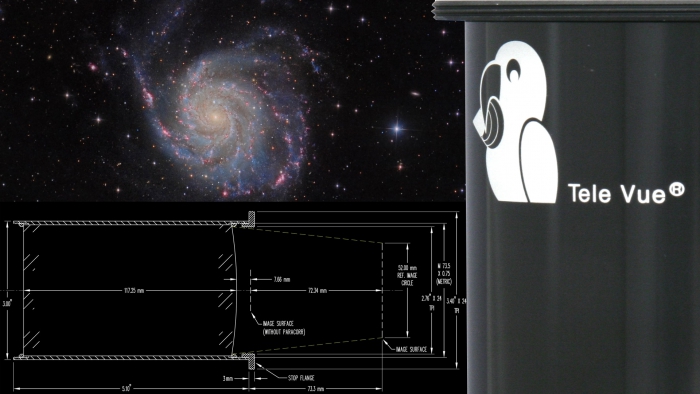 In the last blog, we covered the history of the Newtonian reflector, its inherent aberrations, and how Tele Vue's Paracorr enlarged the "sweet spot" of fast scopes to cover the entire field. We also compared the Paracorr – Newtonian combination against more "exotic" telescope designs for imaging. If you missed it, you can read Part 1 before continuing.
Which Paracorr to Use?
Over the years there have been two optical versions of the Paracorr.  The original Paracorr came in various mechanical designs which developed as we developed new eyepieces. For this BLOG, we'll focus on the currently available three versions of the Type-2 Paracorr: 2″ Photo/Visual, SIPS, and 3″ Photo models. Performance improvement over the original Paracorr is most noticeable on all Newtonian/Dobsonian telescopes of f/4.5 and faster.
Continue reading "Paracorr-Newtonian for Visual and Imaging to f/3! Part 2"