| | | |
| --- | --- | --- |
| Paracorr | | TeleVue.com: Telescope Accessories > Paracorr > Images |
Paracorr's Image of the Day Winners
Taking award-winning images with a fast Newtonian requires a Paracorr. See Tele Vue's Image of the Day Winners page.
James R. Foster
Fast 10" f/4.5 Newtonian and STL-series camera.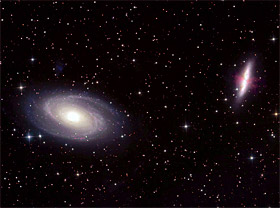 From Our Blog
Imaging the Skies Over Bavaria (11/28/2018)
Paul Schuberth creates vivid images with his Teleskop Service TS Optics 10" f/4.65 Newtonian-Astrograph using Tele Vue BIG Paracorr.
BIG Paracorr User Profile: Jay Butler (5/31/17)
Imaging from Utah, with a 10" f/4 fast Newtonian, Jay tells us the BIG Paracorr "gives me nice round stars without vignetting all the way out to the corners of my camera's KAF-16200 CCD. And whatever the seeing, the Big Paracorr gives me sharper and deeper images than I have ever been able to attain with other high-end equipment combinations."
2" Paracorr Type-2 User Profile: Oleg Bryzgalov (5/15/17)
Blog post has great images made with Paracorr equipped home-built 10" f/3.8 Newtonian. "I have made three astrographs with different mirror diameters and different relative aperture. And Paracorr Type-2 was the best choice for each of them."